Who Would Put a Printer on the Internet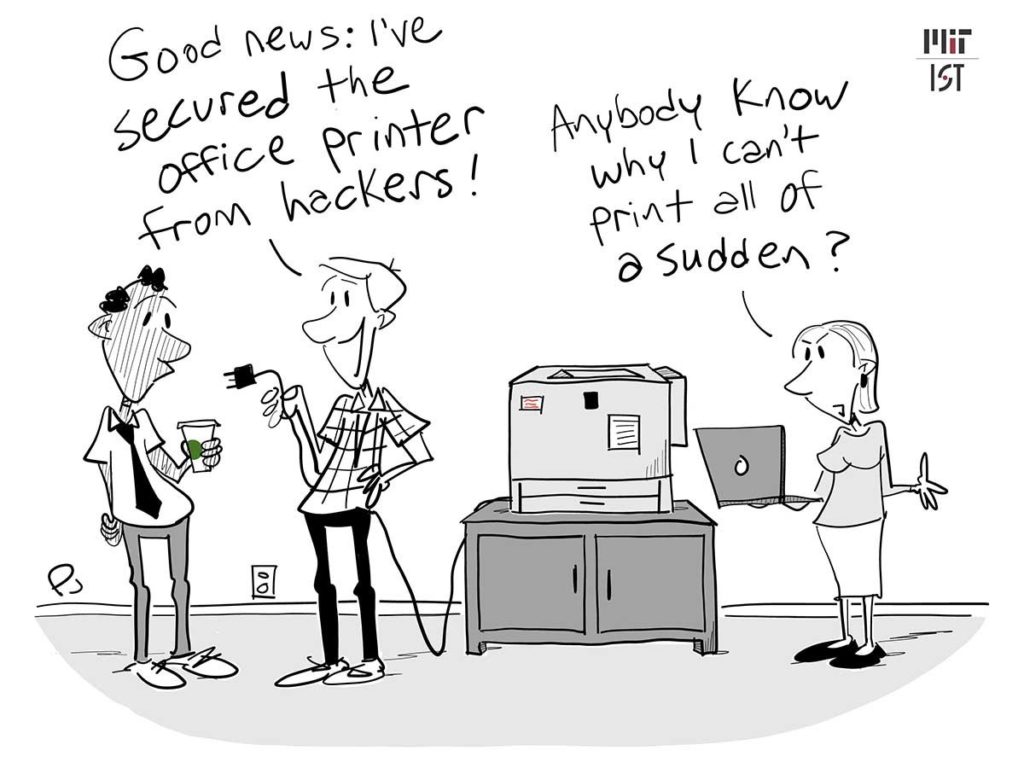 Are you as secure as you think? Is your printer secure? When was the last time you changed your computer or the device passwords? Do you have a different password for each? And what about your printer?
It may be hard to believe but less than 2% of printers in use today are intrusion-proof. Most people do not change the default password at installation and giving hackers with this easy access to embedded system data, network information. Make passwords different for every device you use including each app or website login
Video Who would put a printer on the Internet
This Video was taken OFFLINE BY YOUTUBE… And for that reason, I went to this amazing channel. I went to lbry.tv. Maybe you like to join me on lbry.tv and see for yourself what you can do with this :-D
★ Here you can find the article:
https://hackingpassion.com/how-to-hack-and-exploit-printers-in-seconds/
---
Here you can find more videos:
★ https://hackingpassion.com/category/videos
---
Why I chose to show you this
Again… I chose to show you this, because it is so incredibly easy to hack printers, and through this hack to get further in systems and can cause incredible damage. Secret documents or whatever.
Here you can find the post about the Security Webcam Hacking As you see this is also incredibly simple to hack.
---
My goal is to educate people and increase awareness by exposing methods used by real black-hat hackers and show how to secure systems from these hackers.
Maybe you have some questions that I can answer in the next video? Let me know.! That will be great :)
---
IMPORTANT THINGS TO REMEMBER
★ This information shall only be used to expand knowledge and not for causing malicious or damaging attacks…! ★ This Video and Article are made for educational purposes and pentest only. ★ You will not misuse the information to gain unauthorized access.
All the techniques provided in the tutorials on the hackingpassion.com, YouTube channel, and on the website hackingpassion.com are meant for educational purposes only.
If you are using any of those techniques for illegal purposes, hackingpassion.com can't be held responsible for possible lawful consequences.
---
I hope you enjoy - enjoyed the video. If you have any questions or suggestions feel free to ask them in the comments section or on my social networks.
By Bulls Eye
Jolanda de koff • email • donate
My name is Jolanda de Koff and on the internet, I'm also known as Bulls Eye. Ethical Hacker, Penetration tester, Researcher, Programmer, Self Learner, and forever n00b. Not necessarily in that order. Like to make my own hacking tools and I sometimes share them with you. "You can create art & beauty with a computer and Hacking is not a hobby but a way of life ...
I ♥ open-source and Linux