Hello, I am Jolanda de Koff or I'm probably most well-known as Bulls Eye.
Ethical Hacker, Penetration tester, Researcher, Programmer, Self Learner, and forever n00b. Not necessarily in that order. Like to make my own hacking tools and I sometimes share them with you.
Things I love: computers, "hacking" linux, music, dogs, cats, friends, physics, gardening, being outdoors, coffee, traveling, and so much more..! 😃
I live with my wolfdog Babbe somewhere in the Netherlands.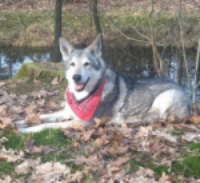 You can create art & beauty with a computer
Hacking is not a hobby but a way of life …
I ♥ open-source and Linux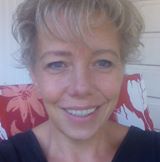 ---
About HackingPassion.com
---
Becoming an ethical hacker is simple but not easy, there are so many resources online but lots of them are wrong and outdated, not only that but it is hard to stay up to date even if you already have a background in cybersecurity.
Our goal is to educate people and increase awareness by exposing methods used by real black-hat hackers and show how to secure systems from these hackers.
If you just want to stay up to date with the latest in the ethical hacking world, you have it all in here.
---
Some Projects
BullsEye0.com
Some time ago I started HackingPassion.com Great fun of course .. But I missed something. There is a lot I would like to write about and make videos about, but that is "not hacking-related". Therefore BullsEye0.com.
What about then?
Basically, everything a bit Linux, Open Source, "how-to" Make a website, install a server, install and use some different programs your name it. Maybe a little bit about me… Just anything.
Tools I made
See my GitHub here
Shodan Eye is a script I made in python. This tool collects all information about all devices that are directly connected to the internet with the specified keywords that you enter. This way you get a complete overview. The types of devices that are indexed can vary enormously: from small desktops, refrigerators to nuclear power plants, and everything in between. You can find everything using "your own" specified keywords.
A collection of search queries for Shodan has attached: "Shodan Dorks … The Internet of Sh*t" The information obtained with this tool can be applied in many areas, a small example: Network security, keep an eye on all devices in your company or at home that is confronted with the internet. Vulnerabilities. And so much more.
Blue Eye is a python Recon Toolkit script. It shows subdomain resolves to the IP addresses, company email addresses and much more ..!
Ghost Eye - Information Gathering Tool I made in python3. To run Ghost Eye, it only needs a domain or ip. Ghost Eye can work with any Linux distros if they support Python3.
Dorks Eye Google Hacking Dork Scraping and Searching Script. Dorks Eye is a script I made in python 3. With this tool, you can easily find Google Dorks. Dork Eye collects potentially vulnerable web pages and applications on the Internet or other awesome info that is picked up by Google's search bots.
Google Dorks List - Google helps you to find Vulnerable Websites that Indexed in Google Search Results. Here is the latest collection of Google Dorks. A collection of 13.760 Dorks ..! This list is regularly updated !..
---
F.A.Q.
Q: How can I support this website?
A: Here are some ways you can donate to the channel and me. Every bit is appreciated.
Within the LBRY /Odysee application, you can subscribe to "HackingPassion " and either tip each video episode (using the LBRY / Odysee cryptocurrency – LBC), or send tips directly to the channel. Each tip is small… but every little bit adds up! 😃
A: When you order something in the Shop. In the shop you can find all kinds of nice things, such as mugs, t shirts, but also stickers an lots more.! I designed these items myself.
Q: Can my company advertise on / with HackingPassion.com?
A:
It doesn't hurt to ask!
Bulls Eye0
is picky about what sort of companies can sponsor the work here (you'll never find credit card, shoe store or pharmaceutical companies sponsoring H). If you feel like your company or organization would make sense to partner with HackingPassion.com, simply drop me an
email
and strike up a conversation.
---